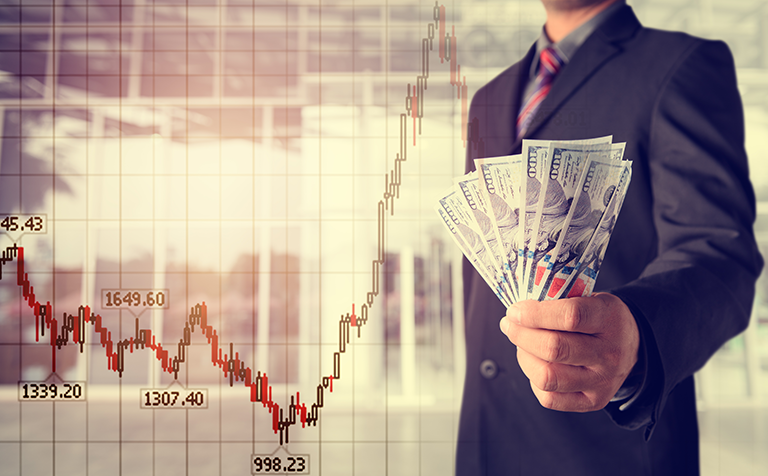 WebMonitor Quarterly Reports
Identifies the industry's top websites, summarizes current best practices in website content and functionality, and reveals emerging industry trends.
DALBAR's Quarterly Ranking and Trending Report highlights the latest website innovations across mutual fund and life insurance and annuity websites on a quarterly basis.
DALBAR's Quarterly Leadership Report identifies industry leaders in online customer service to the defined contribution plan participants and plan sponsors.
Benefits
Provide Insights into practices that promote positive user experiences and reduce costs
Identification and quantification of competitive standing
Access to examples of best-in-class practices
Identification of must-have features that should be implemented on your firm's website in order to remain competitive or gain a competitive advantage
Statistics supporting the case internally for necessary website enhancements
Increasing value offerings to consumers and/or financial professionals
Promoting your firm's success when applicable
Deliverables
Quarterly Ranking and Trending Report for Mutual Fund and Life Insurance and Annuity Websites
Deliverables
Top 25 website ranking and benchmarking of consumer and/or financial professional Web sites
Current trends and innovations on consumer and/or financial professional Web sites
Details on the qualities that distinguish leading websites
Quarterly Leadership Report for Defined Contribution Websites Deliverables
Top 10 ranking and benchmarking of plan participant and/or plan sponsor Web sites
Current trends and innovations on plan participant and/or plan sponsor Web sites
Content analysis of current online offerings
Details on the qualities that distinguish leading websites
Cost
Quarterly Ranking and Trending Report for Mutual Fund and Life Insurance and Annuity Websites
DALBAR produces separate reports for the Mutual Fund and the Life Insurance/Annuity industry sectors. Cost is as follows:
$3,000 for a single industry sector
$5,000 for both industry sectors
Quarterly Leadership Report for Defined Contribution Websites
DALBAR produces separate reports for the Plan Participant and Plan Sponsor audiences.
Cost is as follows:
$2,500 for one audience
$4,000 for both the Plan Participant and Plan Sponsor reports